yeah I'm quoting myself, what a dick right wrote:
I can see a more limited, conventional version of Community being depicted onscreen as the characters growing up and taming themselves a bit, which is a fine way to go with it and for all I know could have been where Harmon would have taken the show eventually.
http://channel101.wikia.com/wiki/Story_Structure_101:_Super_Basic_Shit
Dan Harmon wrote:
Storytelling comes naturally to humans, but since we live in an unnatural world, we sometimes need a little help doing what we'd naturally do.

Draw a circle and divide it in half vertically.

Divide the circle again horizontally.

Starting from the 12 o clock position and going clockwise, number the 4 points where the lines cross the circle: 1, 3, 5 and 7.

Number the quarter-sections themselves 2, 4, 6 and 8.

Here we go, down and dirty:

1. A character is in a zone of comfort,
2. But they want something.
3. They enter an unfamiliar situation,
4. Adapt to it,
5. Get what they wanted,
6. Pay a heavy price for it,
7. Then return to their familiar situation,
8. Having changed.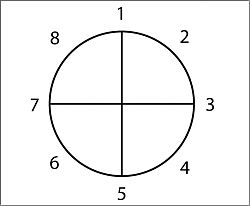 Chance this has all been orchestrated by Harmon in an attempt to live out his own Hero's Journey while trying to craft the greatest metacomedic story ever told: 8%