I've got a couple of weird ones here:
Dr. Dopo Jam -
Entrée
(1973)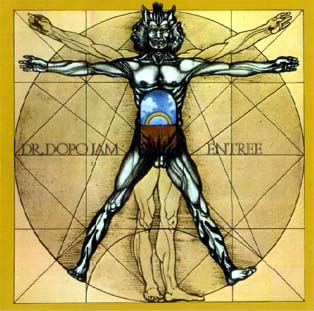 Here is some crazy Danish prog/jazz. I think it's like a combination of Gong and Jethro Tull. It's got some amazing saxaphone solos, and throws a lot of curveballs at you. Boo Boo, I think you'd like this band:
I can't find a working link for this, so I'll probably upload if anyone's interested Monday.
http://www.youtube.com/watch?v=hYW4MCzQBGQ
http://www.youtube.com/watch?v=wOLZLDPCaqE
Cerberus Shoal -
The Land We All Believe In
(2005)
This is some really weird fusion of avant-folk and prog. I don't know how to explain it really, just watch the video. This is like Man Man as a prog folk band with elements of drone and minimalism who have completely lost their minds. I highly recommend this guy here.
http://www.youtube.com/watch?v=Yz_qRhkPsZM
~http://www.mediafire.com/?ewjjyz0jtm3