Chuck Berry's first record, from the fall of 1954:
In the early 50s Chuck was going by the name Chuck Berryn.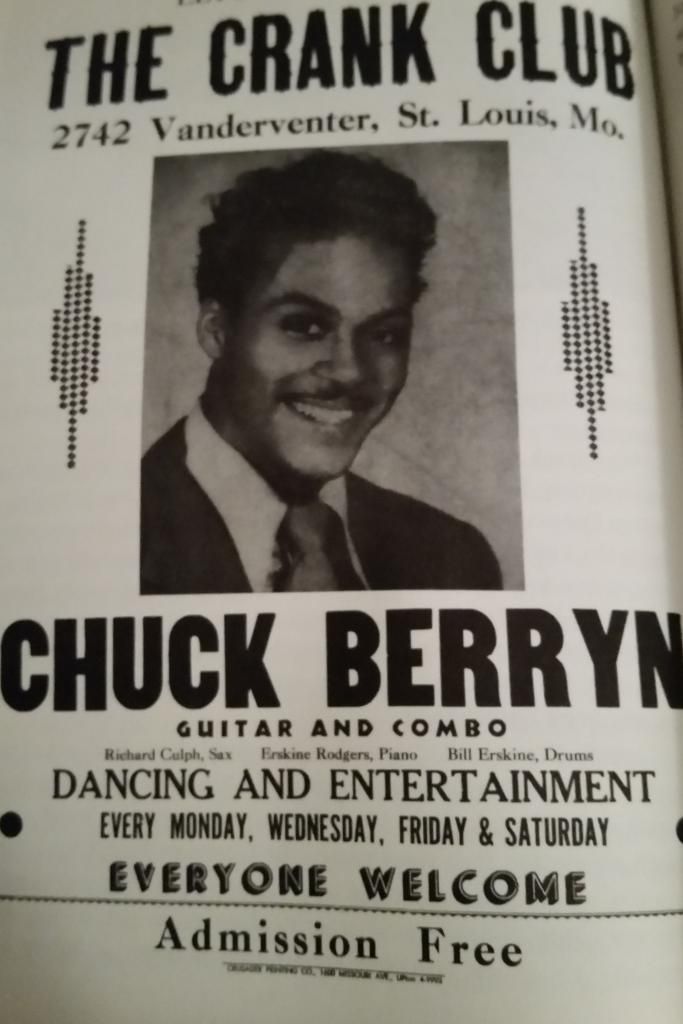 Some time in the late Eighties someone discovered old session protocols of Oscar Washington's Ballad label. In these protocols he found the name of Chuck Berryn playing guitar on two songs published under the name of Joe Alexander and the Cubans.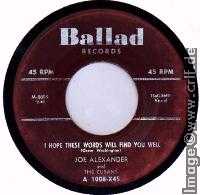 Up to now Chuck Berry has not acknowledged that his first recordings were not Maybellene and Wee Wee Hours. However, record shops and many collectors today see Oh Maria b/w I Hope These Words Will Find You Well (Ballad AA 1008-X45) recorded August 13th, 1954 and published shortly thereafter as the very first Chuck Berry record. The record itself is a huge rarity and easily sells for US $1000. There are also Bootleg reprints of the record available. Oh Maria has been re-published on the CD Cruisin' Classics Volume 1 (MR DJ 101). In 2007 Digimode Entertainment finally released both Joe Alexander recordings as bonus tracks to Chuck Berry Rocks (GTR 39508) , a CD otherwise containing early CHESS recordings.
Disregard the year listed (1957) in the video, the record was released in 1954. Sounds like Chuck is the vocalist on this side.
Here's an ad for the record in Billboard - Sep 25, 1954 issue.
http://books.google.com/books?id=oiEEAA ... so&f=false
Here's the flip side, someone else is singing.